Yesterday we called for the Sustainable Northampton Plan to
include pictures
so the public can better understand its vision. Northampton planning director Wayne Feiden alerted us to images relating
infill and density
on the Office of Planning and Development website.
Below we have extracted images from OPD's
Density Study Poster
(PDF) and
Northampton Density Samples
(PDF). OPD also presents design concepts for
Single Family Home on narrow lot
(PDF),
Single Family Home with garage on narrow lot
(PDF),
Santa Cruz Accessory Dwelling Unit program
(PDF), and
Small House Cottage Design
(PDF).
The
Sustainable Northampton Plan
calls for high and medium density housing in downtown and the "more densely developed areas", 12-65 units per acre. (p.13)
The Density Study Poster: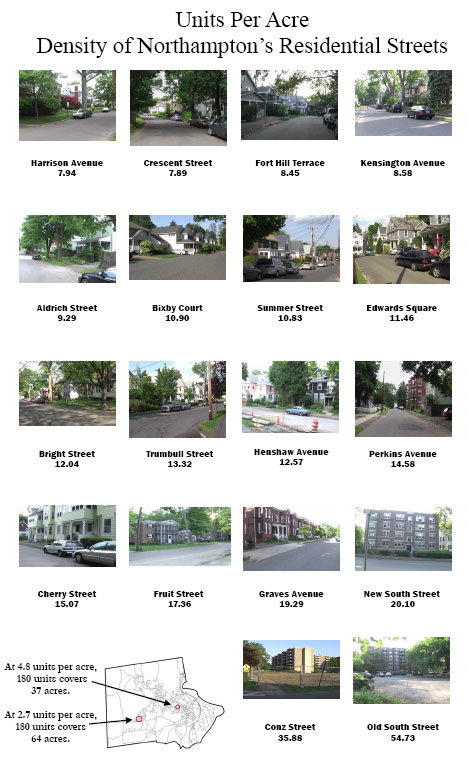 Here we zoom in on the images of higher densities: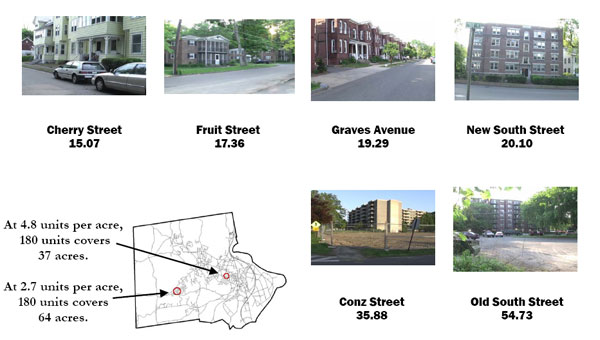 These pages from Northampton Density Samples provide more details about each level of density: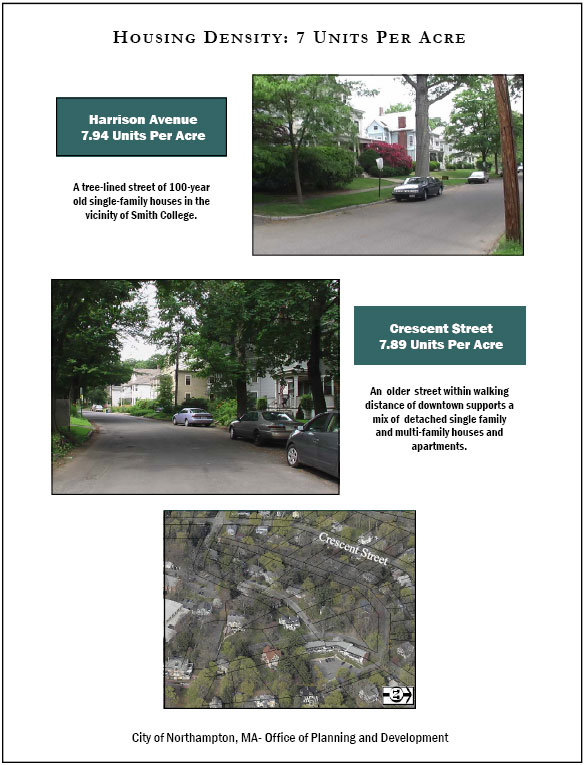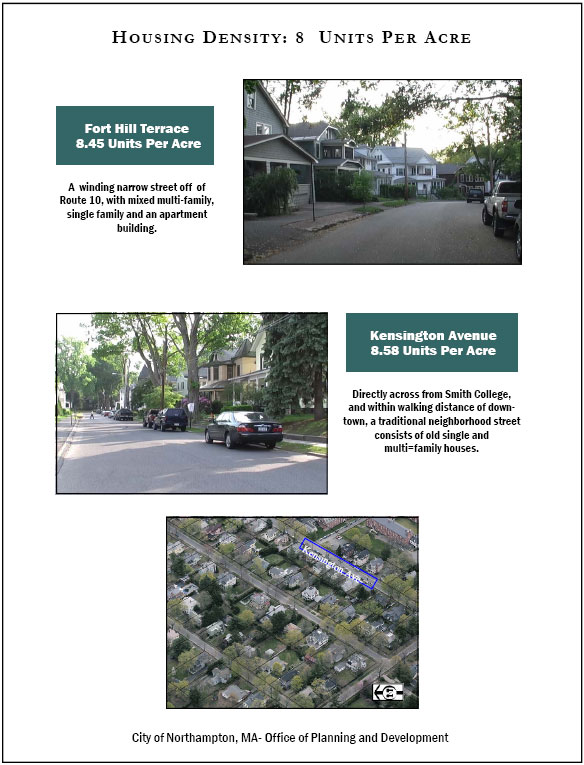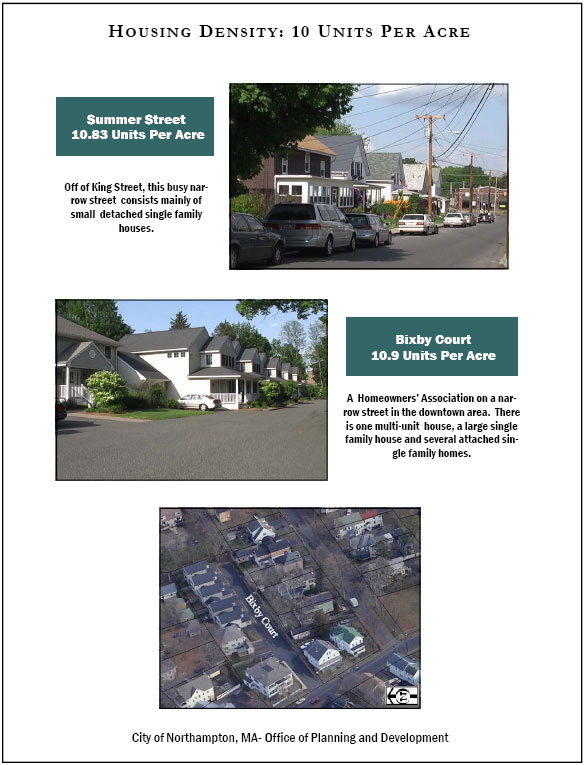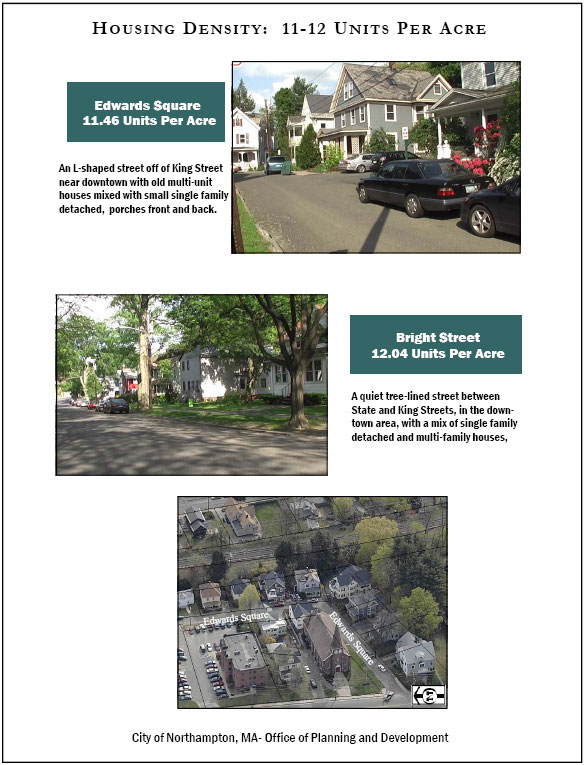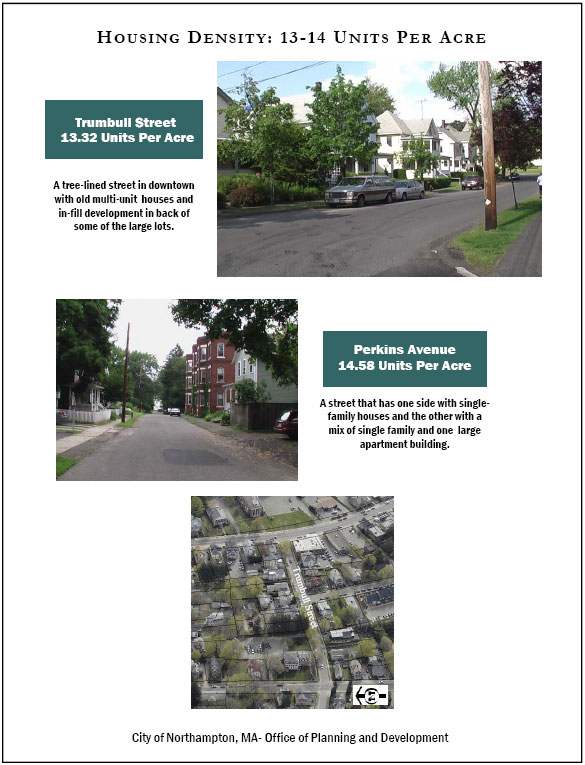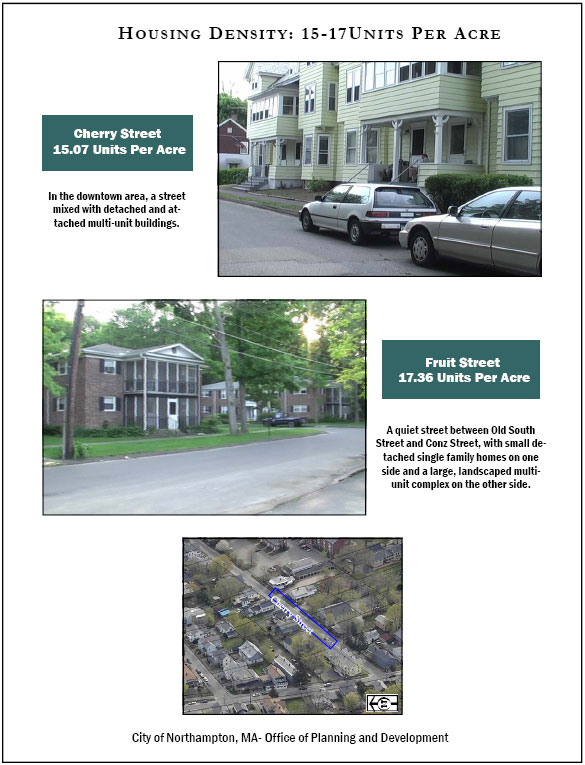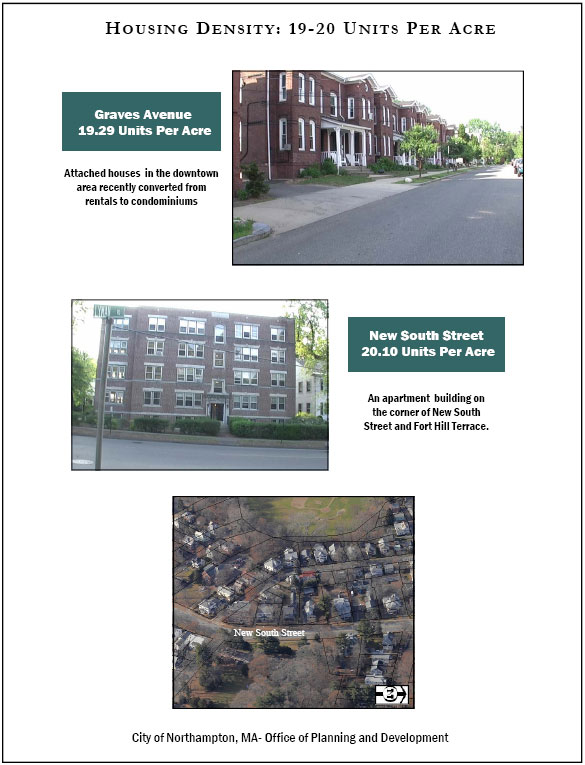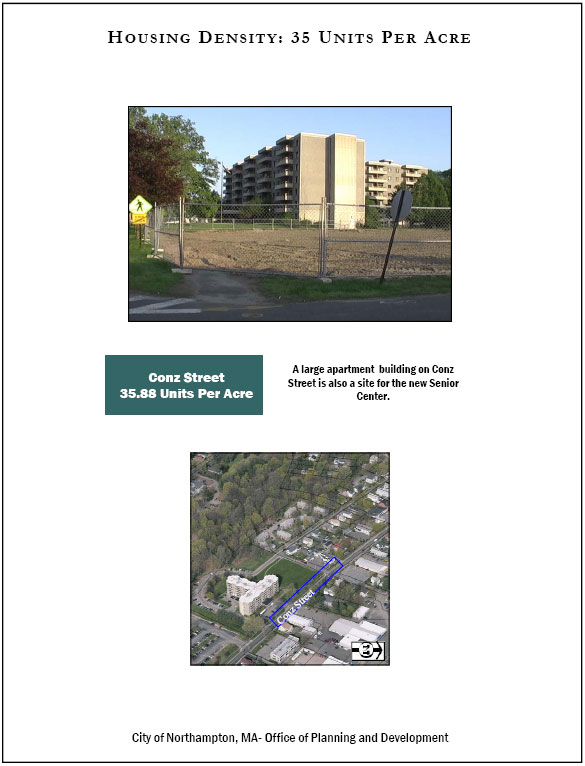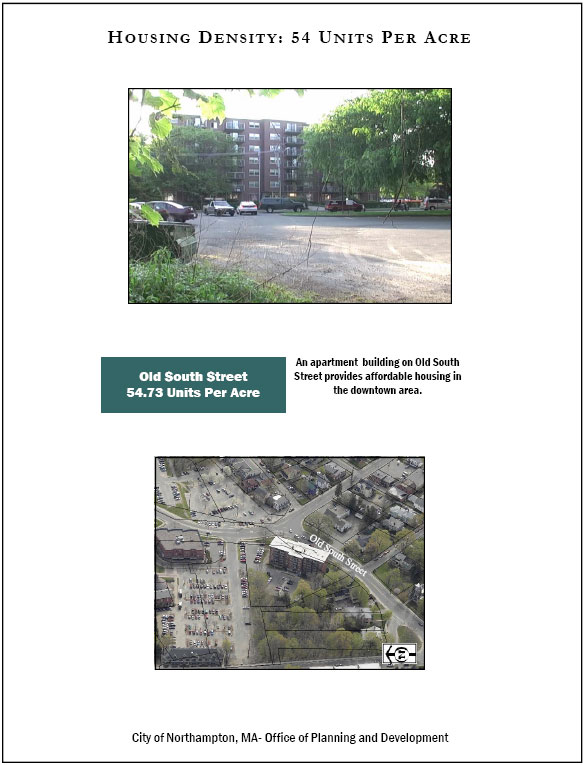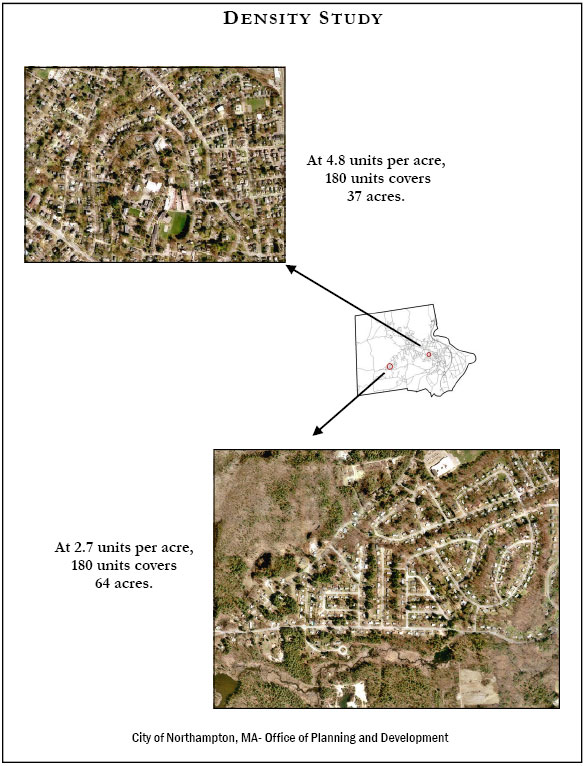 See also:
Tailoring Infill and the New Urbanism to Northampton
…we should learn from the human-scaled success of places like Nantucket, St. Augustine, Georgetown, Beacon Hill, Nob Hill, Alexandria, Charleston, Savannah, Annapolis, Princeton, Greenwich Village and Marblehead.
Berkeley, California: Cautions on Infill
Renters and other high-density residents are expected to do without adequate living space, greenspace, quiet, and cars; and without cars, they lack the freedom, pleasure, and mobility taken for granted by average Americans. This is ethically unacceptable…