On December 4, 2008, the Best Practices Committee formally presented draft
recommendations to the Northampton City Council. Copies of the report are downloadable below and hard copies are
available for review at Forbes Library, Lilly Library, City Clerk's
office, Mayor's Office, and the office of the City Council.
Draft Recommendations for Ensuring the Use of Locally and Nationally Accepted Best Practices in Northampton Decision-Making (PDF)
Appendices (PDF)
Here is a complete Vimeo video of the Best Practices Committee making its final deliberations on December 3 before presenting the draft recommendations to the City Council. This video is 2 hours and 2 minutes long and was recorded by Ken Mitchell. Download a PDF of the preliminary minutes from this meeting.
Below are the draft recommendations with selected material from the appendices. The public is encouraged to give feedback at the Best Practices Suggestion Box.There
will be a public forum on the draft recommendations on Monday, January
5, 2009, 7:00 PM, City Council Chambers, Puchalski Municipal Building
(behind City Hall), at 212 Main Street. The final recommendations are due to City Council on March 5, 2009.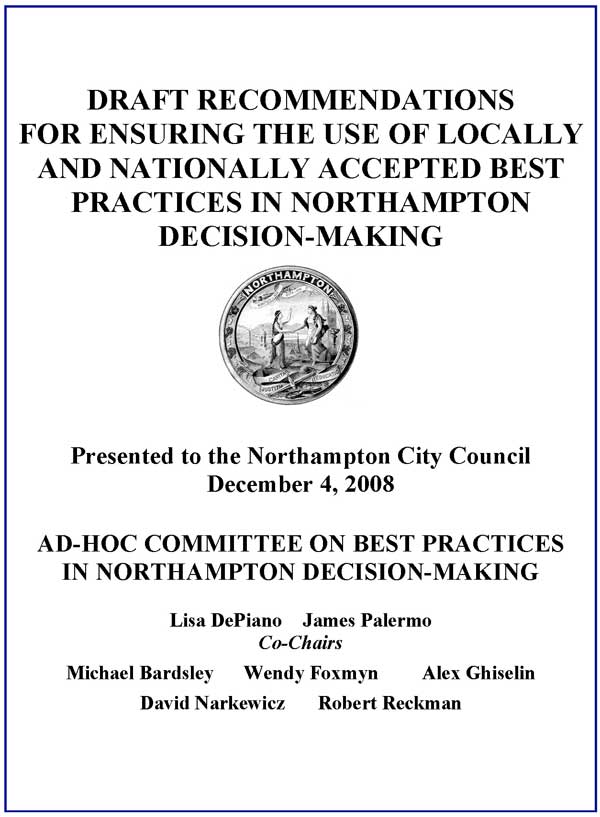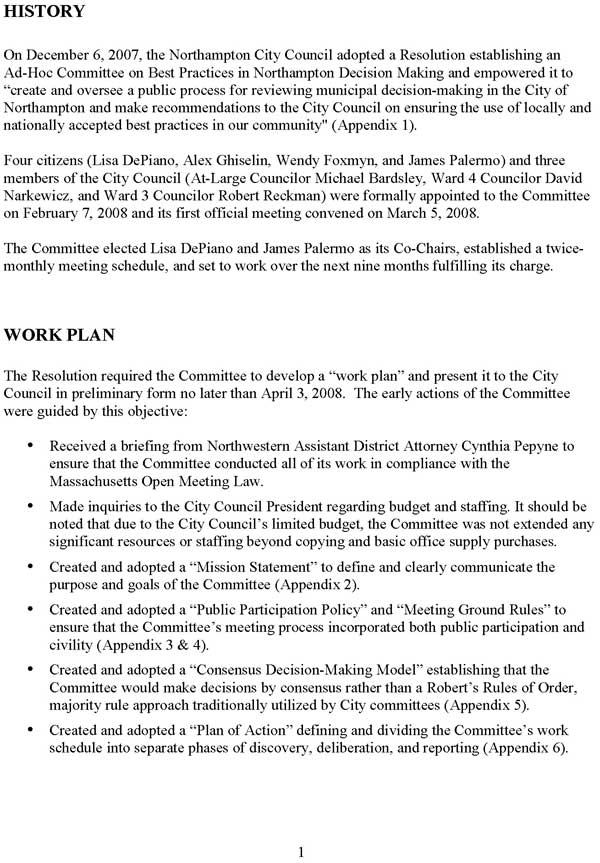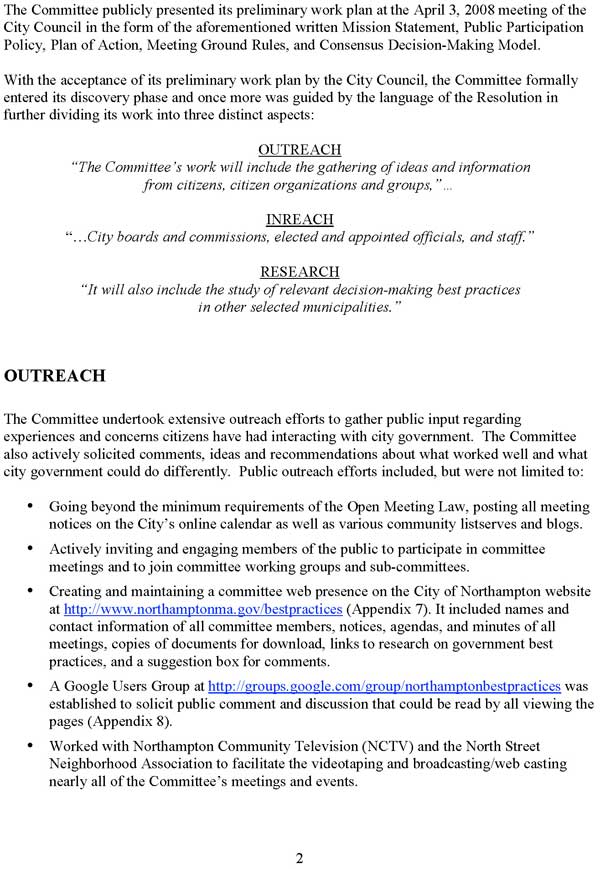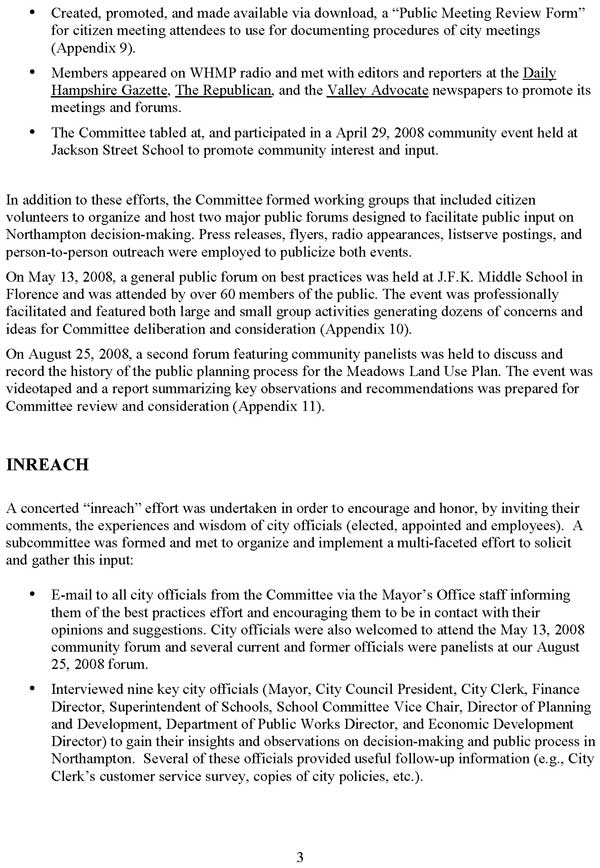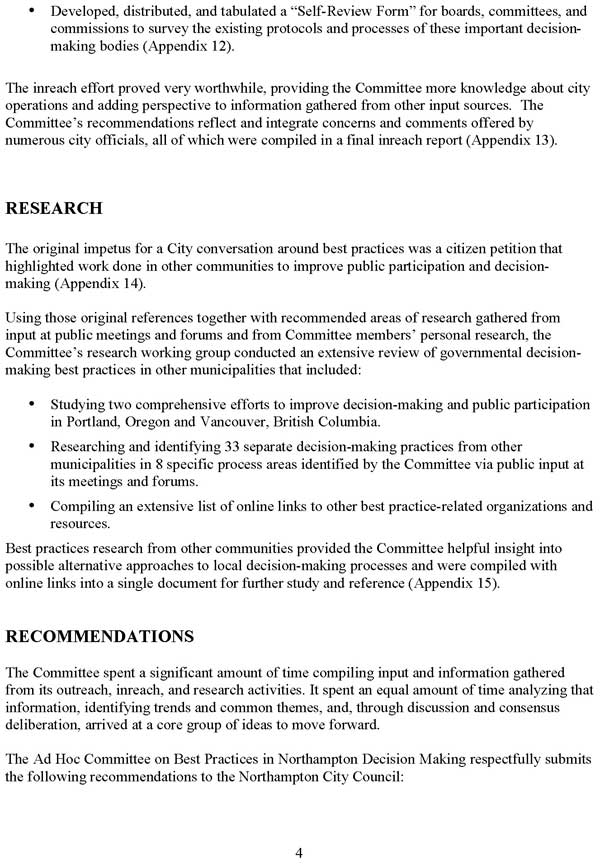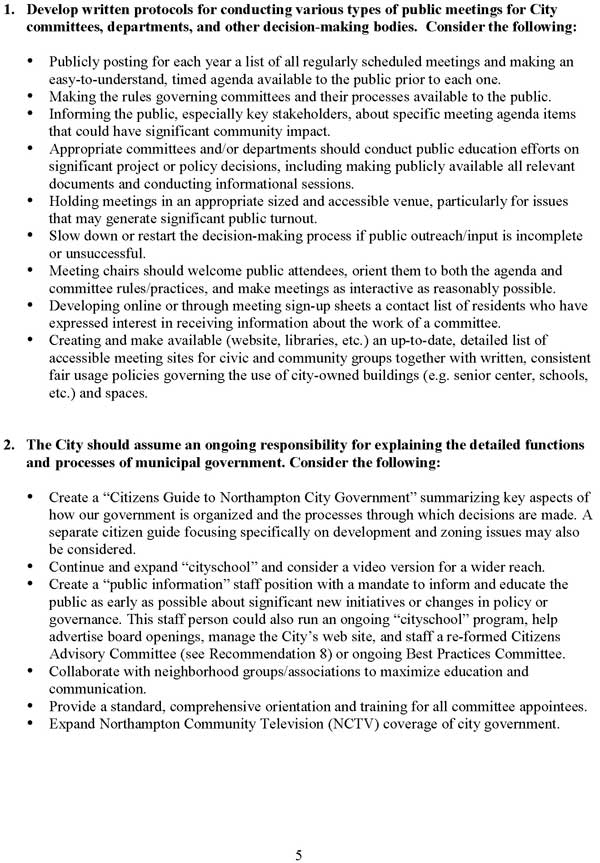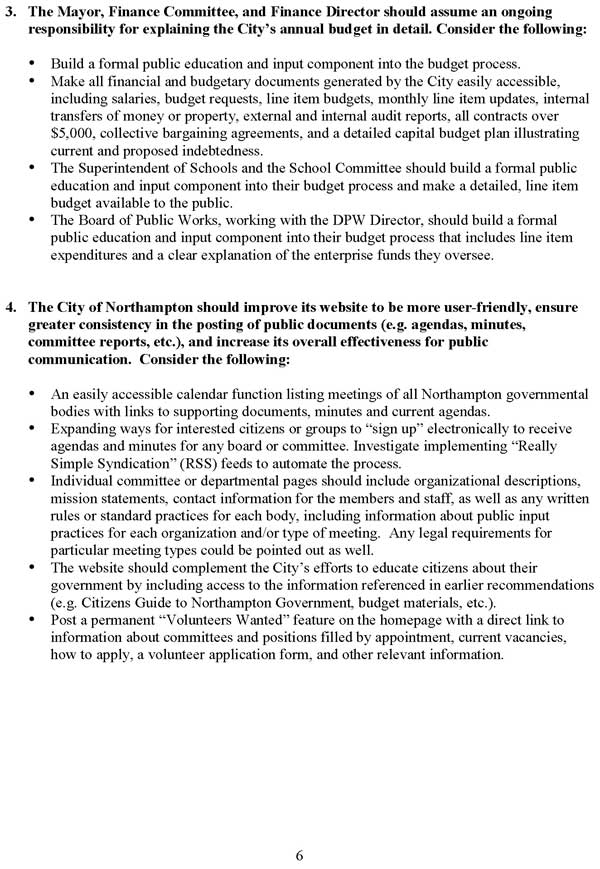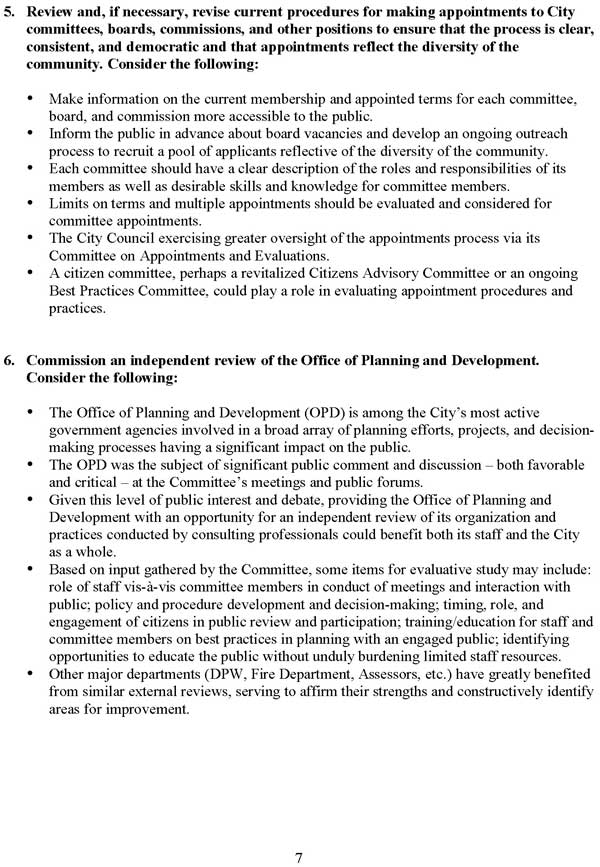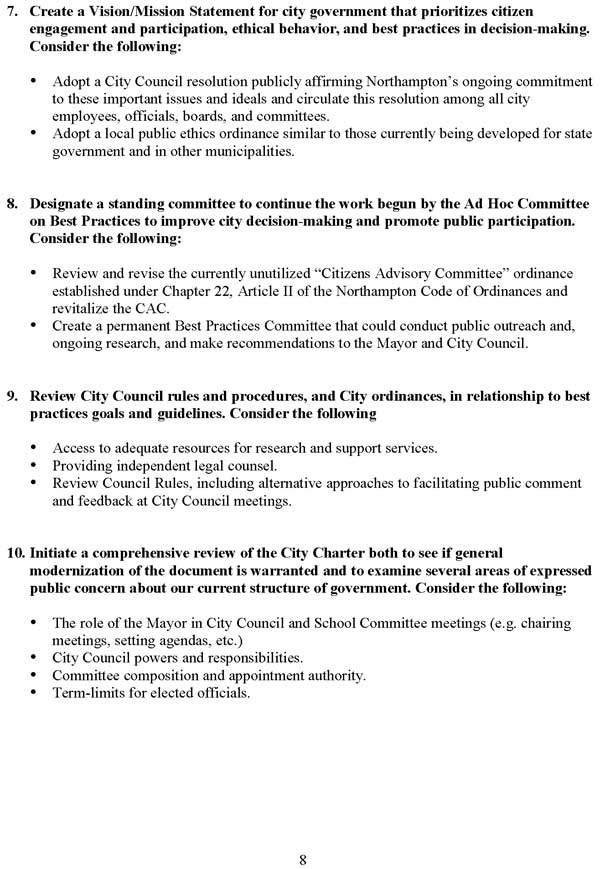 Selected items from the Appendices: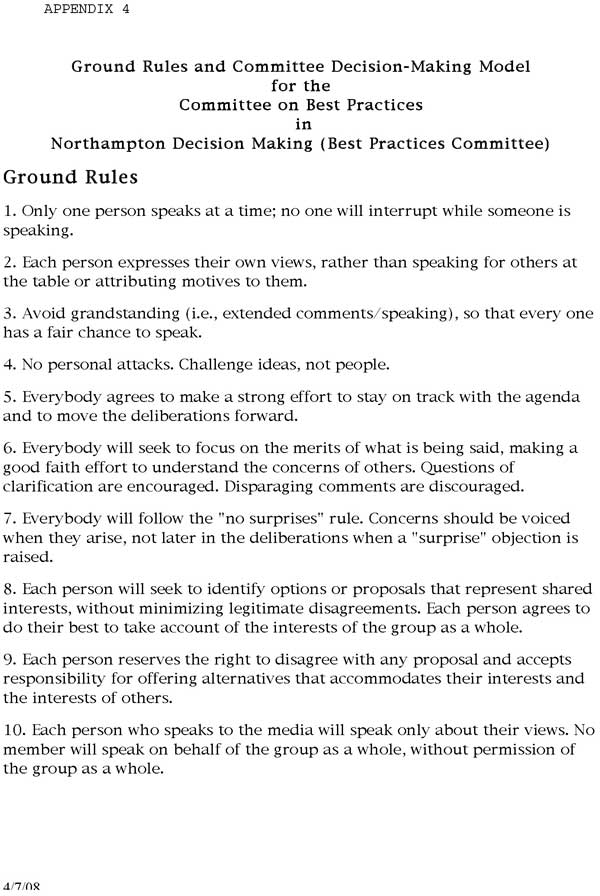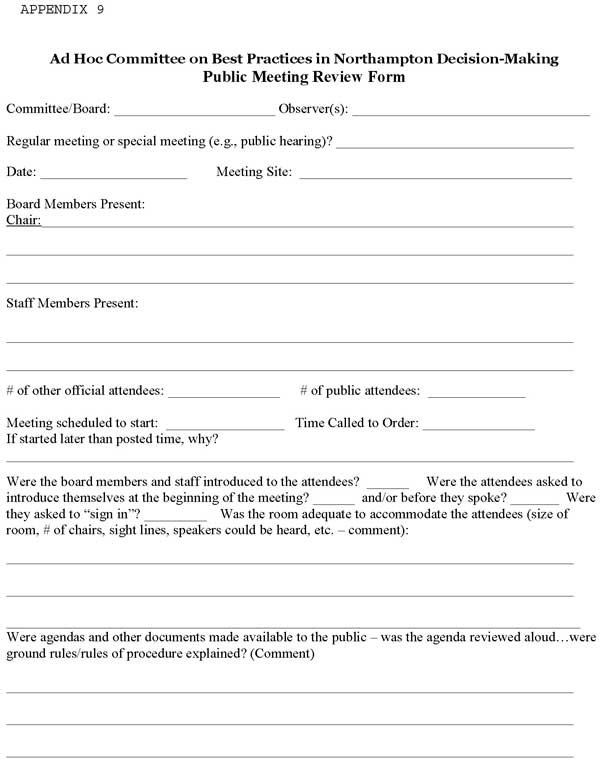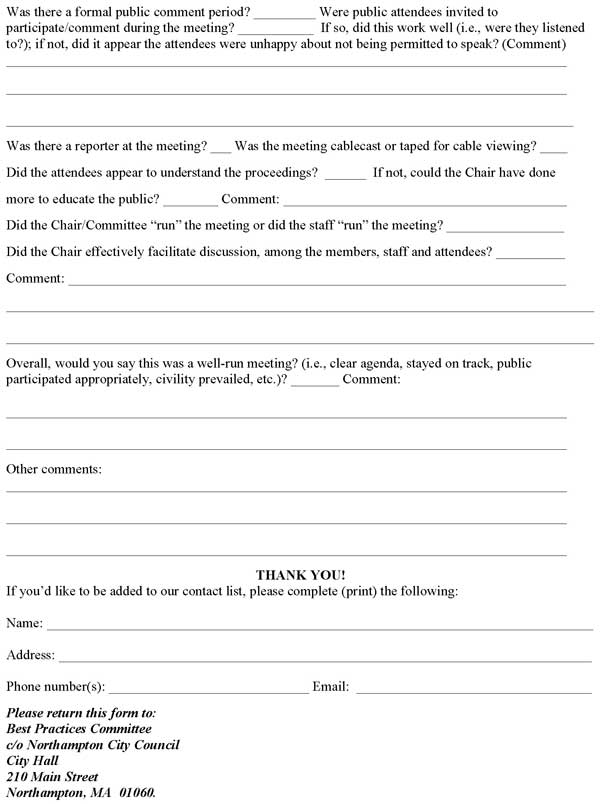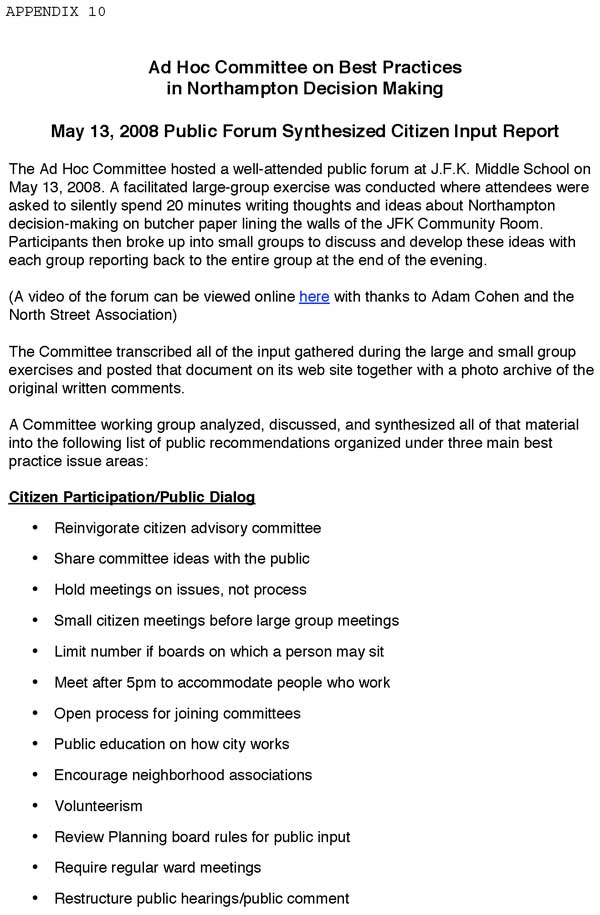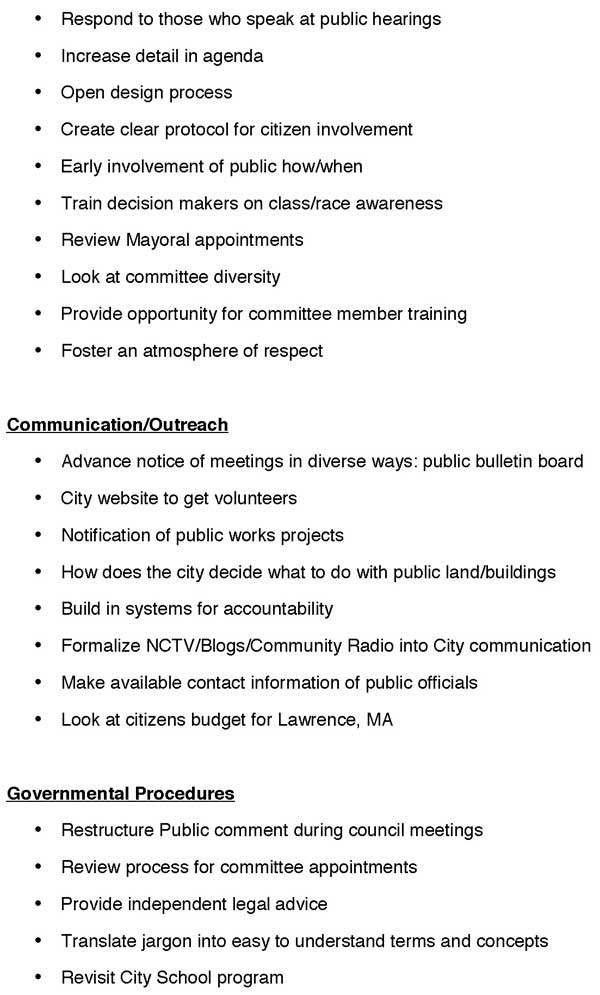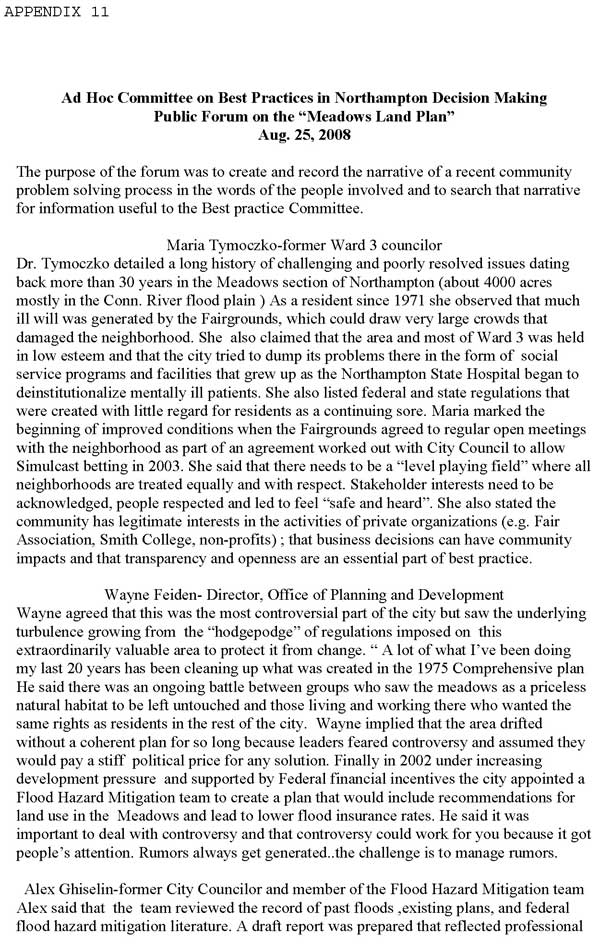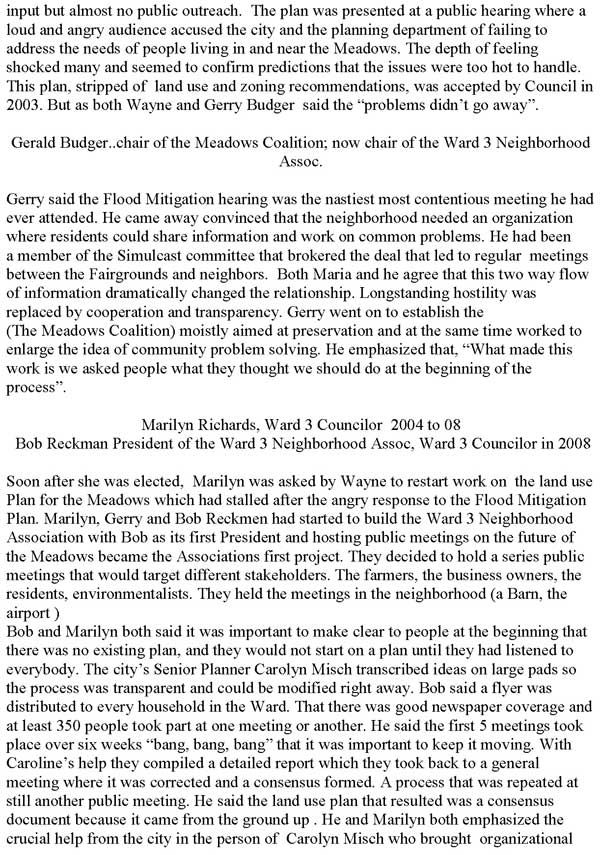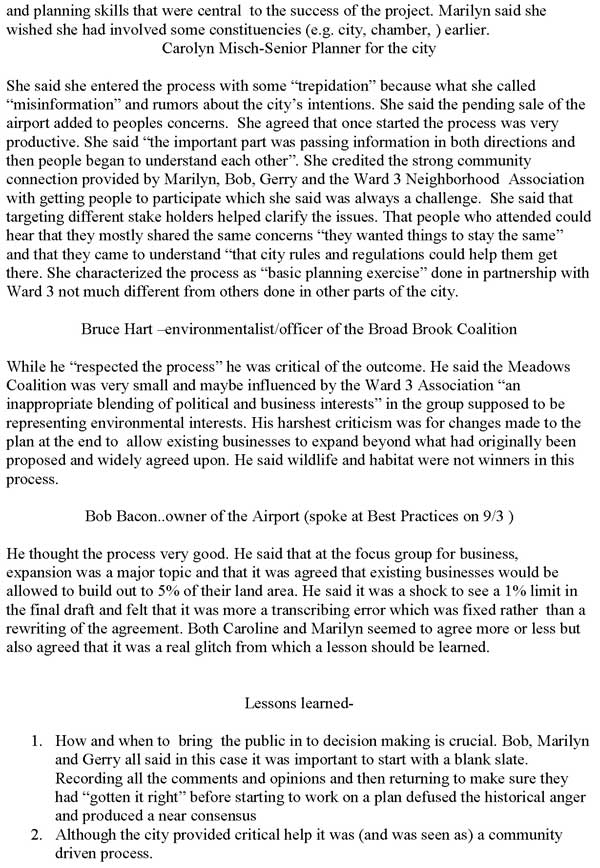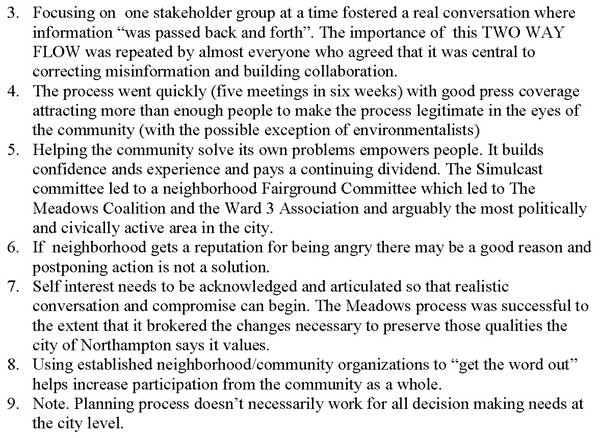 See also:
Web Home of Ad Hoc Committee on Best Practices in Northampton Decision-Making
Best Practices Meeting Minutes
Best Practices Meeting of November 12: Video; Discussion of Term Limits
In many areas the committee members were able to achieve consensus
about which recommendations to put forward to the City Council.
However, some suggestions saw disagreement, notably term limits for
elected and/or appointed officials, which were touched on during 2:29:50-2:34:57.
Best Practices Meeting of November 12: Hammering Out the Recommendations
Video: November 5 Best Practices Meeting; Media Coverage Wanted; Marathon Session on Tap for November 12

16min:30sec: Discussion of how to interest the Gazette in the
work of the Best Practices Committee… City Councilor Bob Reckman:
"They don't have reporters to cover local stuff compared to what they
used to have." Wendy Foxmyn: "They have not come the whole time we've
met [in 2008]."
Video: Best Practices Forum Studies Evolution of Meadows Plan
Video: Best Practices Workshop Evaluates Public Forum; Hotel Decision-Making Process Scrutinized; Wanting More from Local Media
Best Practices: Pictures and Video from the May 13 Public Forum
Transcribed Public Comments from the Best Practices Forum of May 13
Research on Best Practices in Other Communities
New York Times: "Report Says Public Outreach, Done Right, Aids Policymaking" (8/22/08)