Here is a blip.tv video of the Tofino Associates/Northern Avenue Homes/Kohl Construction hearing on June 25 before Northampton's Planning Board. The board granted a special permit to Kohl to build 20 condo units off of North Street. Kohl has not yet secured approval from the Conservation Commission (hearing expected July 23). A Land Court lawsuit over title and rights-of-way is also outstanding (a hearing on a motion for partial summary judgment is planned for early August). Doug Kohl has pledged not to begin construction on the site until the lawsuit is resolved.

This video was recorded by Lachlan Ziegler and is 2 hours and 14 minutes long. The latter part of the hearing contains a discussion of the conditions attached to the special permit. We will obtain and publish the text of these conditions within a few days.



Below are selected graphics from Kohl's presentation. The proposed Northern Avenue duplex is shown followed by the View Avenue duplexes. Click here for high-resolution PDFs of the proposal and more views.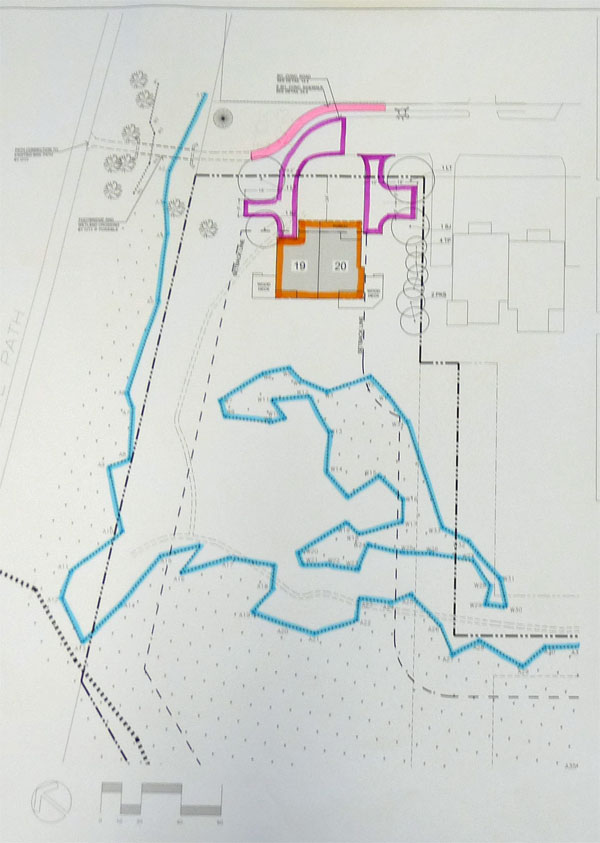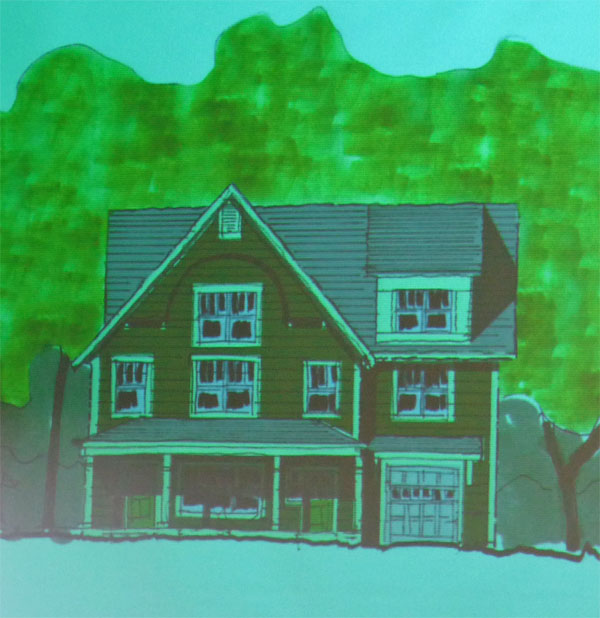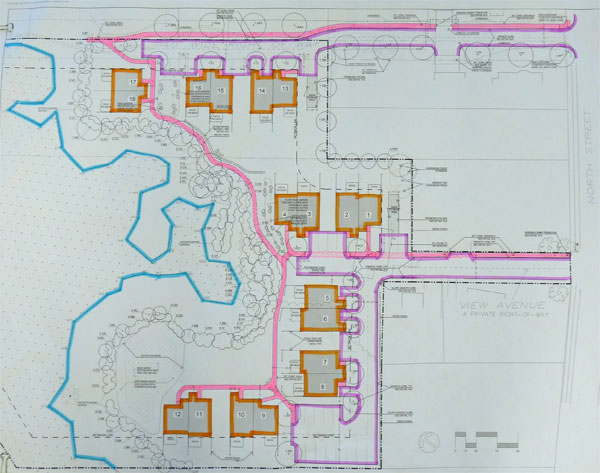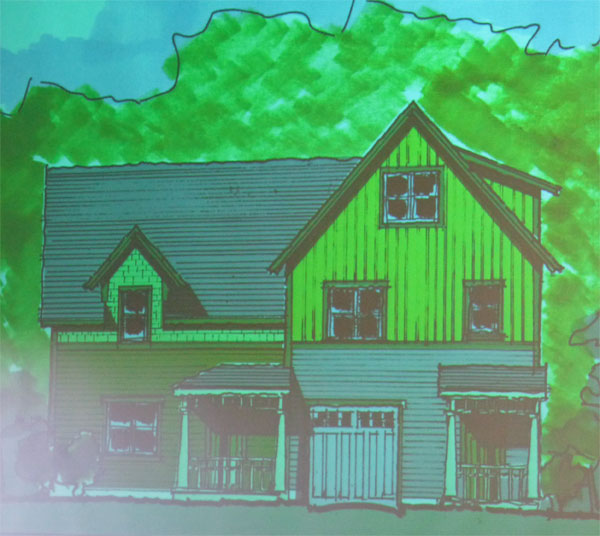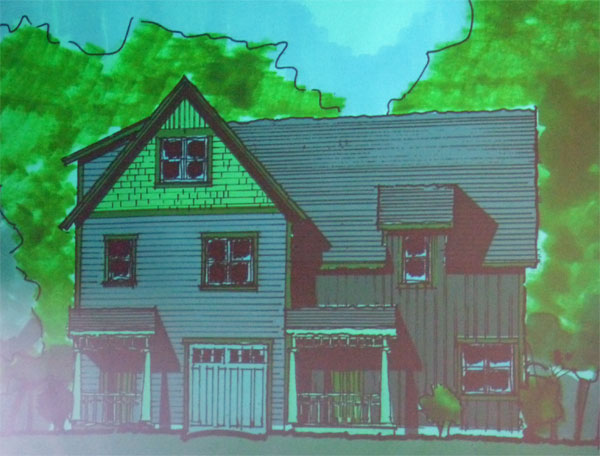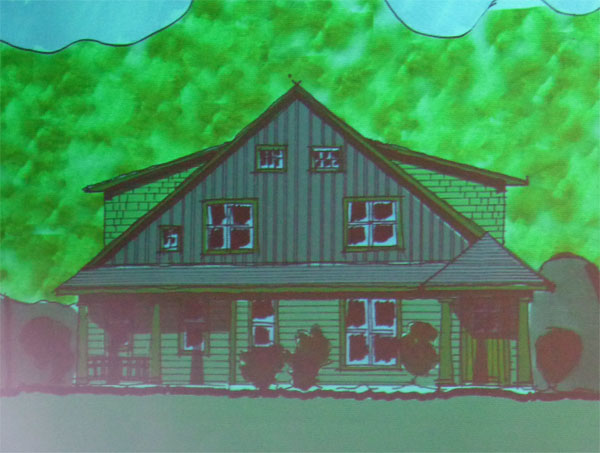 See also:

Sunday Republican: "Condominium proposal moves ahead in 'Hamp" (6/28/09)
Adam R. Cohen of the North Street Neighborhood Association said Kohl's is plan is better than when he started, but still raises some concerns. "I think (the parcel) would be at substantial risk from the next big tropical rain storm," Cohen said.

Tropical Storm Floyd Flood Damage Report (1999)
In the map below, the red flag behind View Avenue (the topmost flag) indicates a flood damage report from Tropical Storm Floyd (1999). This area is in the eastern portion of Kohl Construction's proposed condo site, one of the more elevated portions. We infer that much of Kohl's property may be at risk from heavy rainfall events.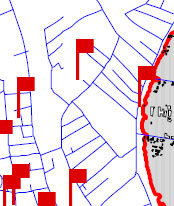 Comparing the New Hazards Mitigation Plan to the Old One: Wetlands Protection Weakened
…it is forecasted that, Massachusetts, and the rest of New England, is long overdue for a major hurricane to make landfall. Based on past hurricane and tropical storm landfalls, the frequency of tropical systems to hit the Massachusetts coastline is an average of once out of every six years." (p.28, emphasis added)

Latest Kohl Condo Proposal for North Street: 20 Units as Duplexes



Units 5-12 would be in an area that Conservation Commissioner Paul Wetzel objects to building on because the ground is so wet (March 12 hearing)

Wetzel also expressed concerns about how the underground stormwater detention system by Unit 10 would interact with groundwater in and around the wetland

Unit 18 appears to be slated for the same place as a unit that Conservation Commissioner Downey Meyer objected to previously as too close to the wetland

The total amount of disturbance inside the 100-foot wetlands buffer zone would remain high; Meyer objected to this on the version of the proposal reviewed on March 12
Video: Conservation Commission Reviews Latest Kohl Condo Proposal on 5/14/09
Video: Conservation Commission Meeting of 3/12/09; Deadlock on Kohl Condo Proposal; Kohl Seeks to Withdraw Application