Here is a complete blip.tv video of the 10/1/09 Northampton City Council meeting. This video is 1 hour 37 minutes long and was recorded by Mimi Odgers of Water Not Waste. The middle section shows a brief recess where the new marquee at the Academy of Music was unveiled.




Here is the official agenda of the meeting: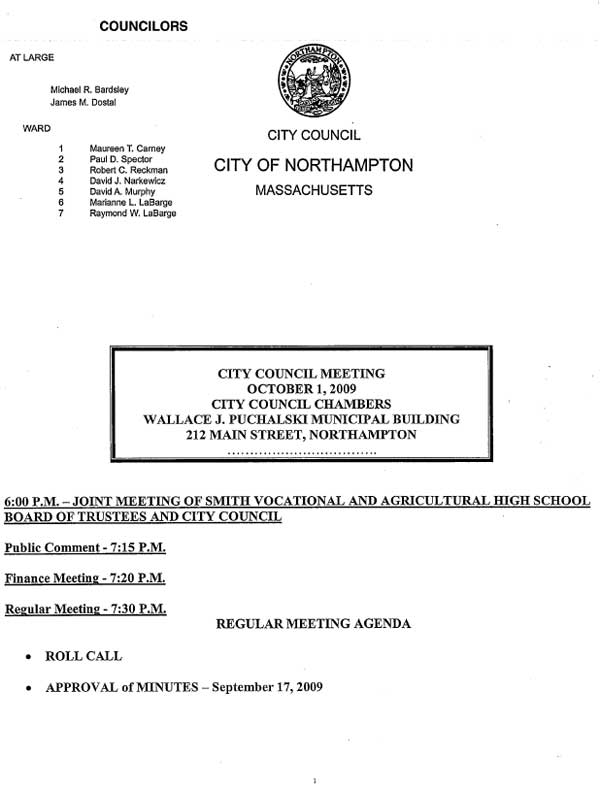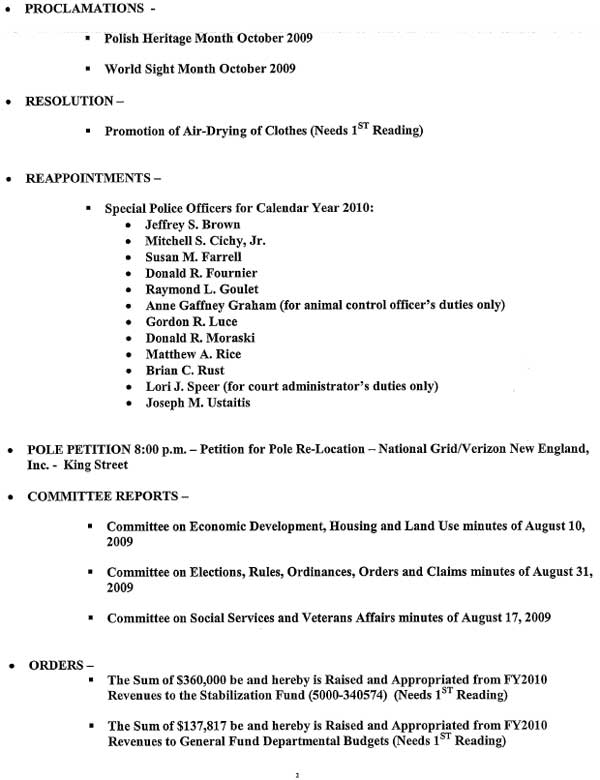 Here is the proposed driveway grading ordinance:





See also:

Northampton Media: "Councilor Murphy Denounces Driveway Ordinance" (10/4/09)
Ward 5 city councilor (and realtor) David Murphy spoke out Thursday night against a proposed ordinance that would limit the slope of most new driveways in the city to 10%…

…after eight councilors sleepily voiced approval, Murphy let it rip. "This is a ridiculous infringement on peoples' property rights. It's over the top."

Northampton Media: "Closesline Activists Meet No Opposition: Editorial" (10/5/09)
What struck me at last Thursday's meeting was the bemused reception that the clothesline activists received from the council and from many of those in attendance. Nobody argued, everybody smiled. It was easy.

Contrast this with the barely-tolerant reception at council often accorded anti-landfill and zero-waste activist Mimi Odgers. If Odgers is successful in putting Northampton out of the landfill business, she will eliminate city government's economic disincentive to take a leadership role in regional waste reduction. The potential greenhouse gas reduction in adopting radical waste-reduction measures would far outstrip reductions from retiring dryers.

Video: Ordinance Committee Meeting of 9/14/09

Video: Planning Board Meeting of 9/10/09
[Agenda item] 3. Amend Zoning Ordinance §350-8.8 Individual Private Driveways not to exceed slopes of 10%-12%.