Infill and urban design are hot topics in Springfield as they are in Northampton. The Springfield Office of Planning and Economic Development is currently working on an infill design manual. They expect to release it in the fall.
The City of Springfield conducted a housing design forum on June 26 to gather public input. Noting this the day before in The Springfield Intruder, Bill Dusty writes,
Let's hope the City acts on some of the recommendations. I've visited many neighborhoods where oddly-fitting housing designs have made a street look disconnected – duplexes next to historical houses, for example, on Eastern Avenue. Too often, it seems, design takes a back seat to rapid construction because of the City's apparently eager desire to rake in real estate tax dollars as soon as possible.
Below is a Residential Design Presentation prepared for Springfield by Dietz & Company. It touches on some of the issues we've raised before, notably infill developments that don't mesh well with their surrounding neighborhoods. The presentation may also be downloaded as a PDF.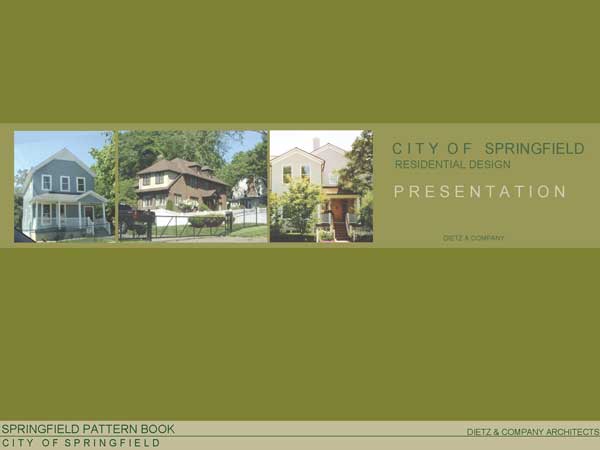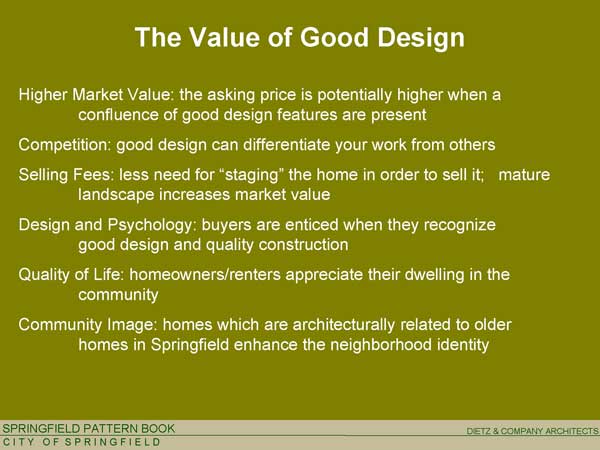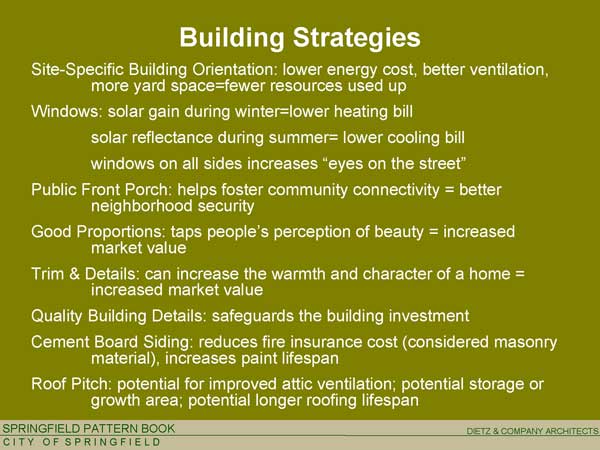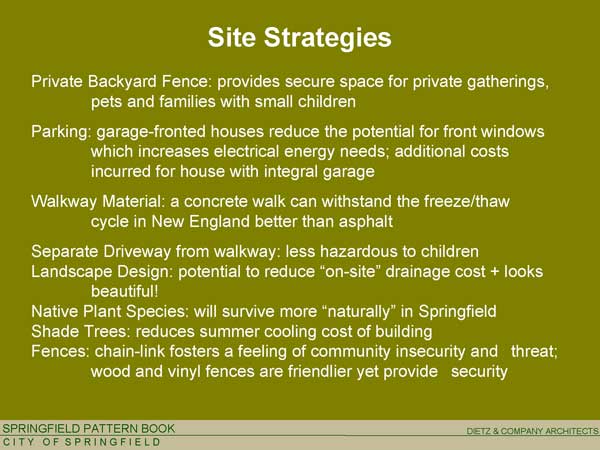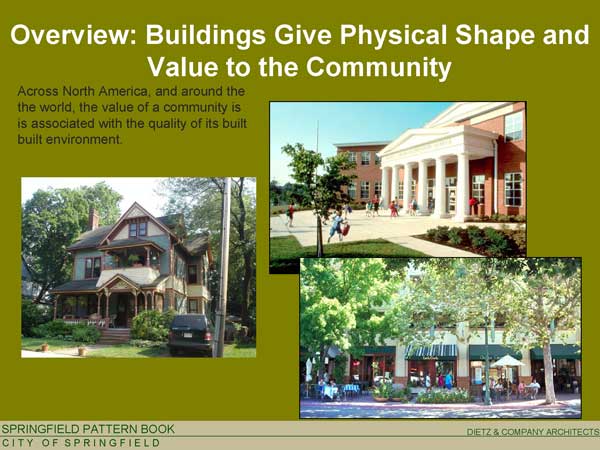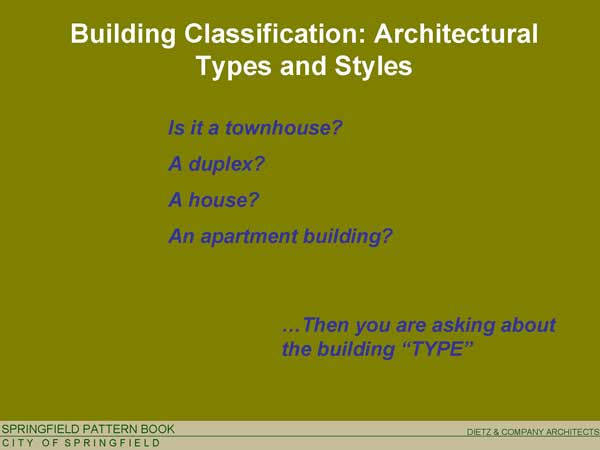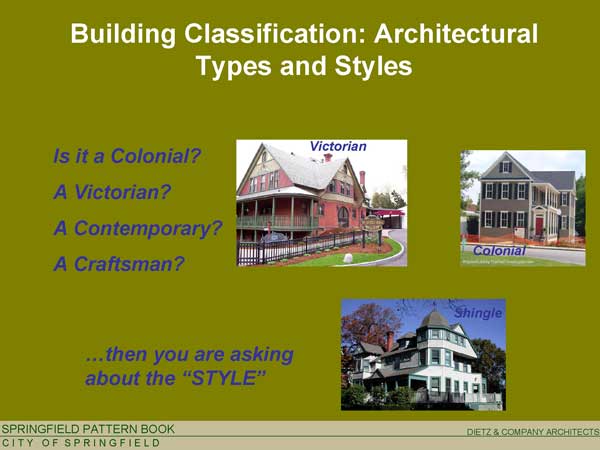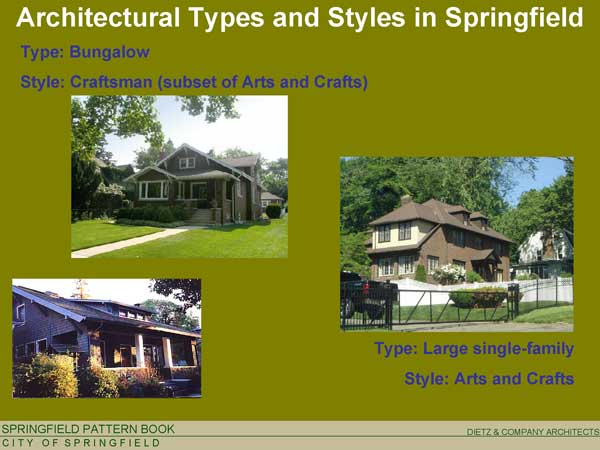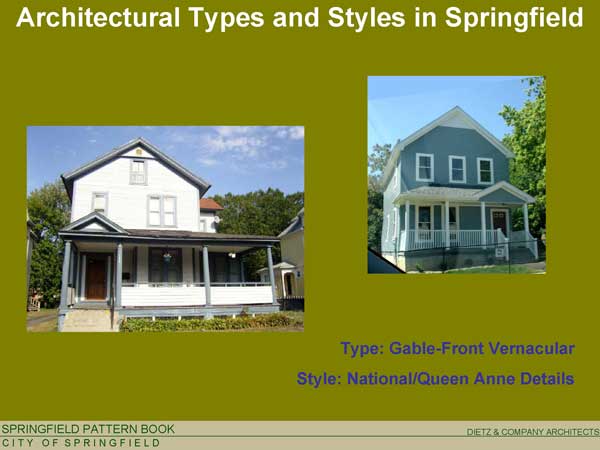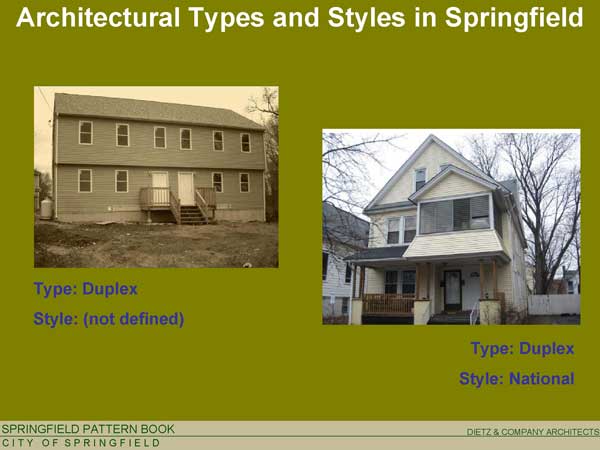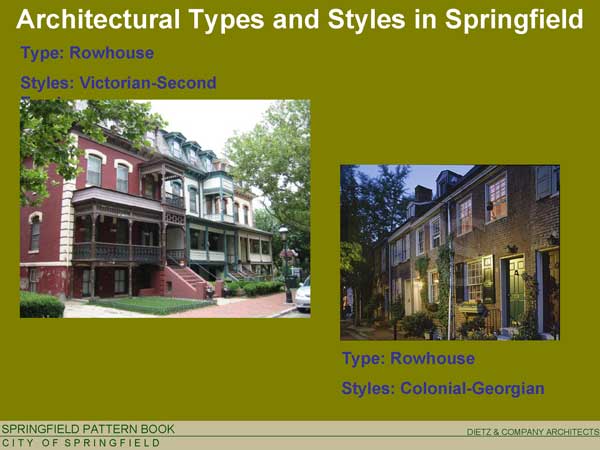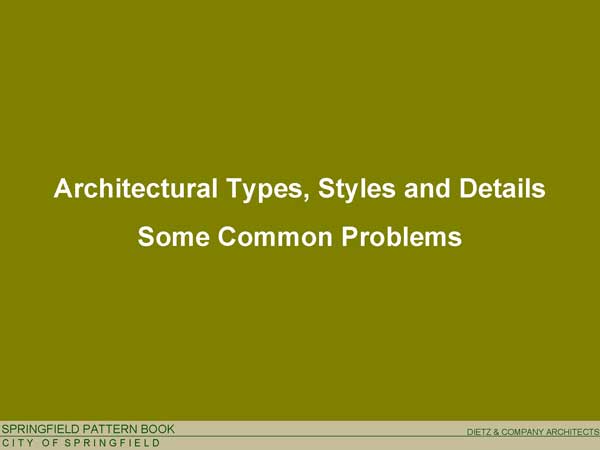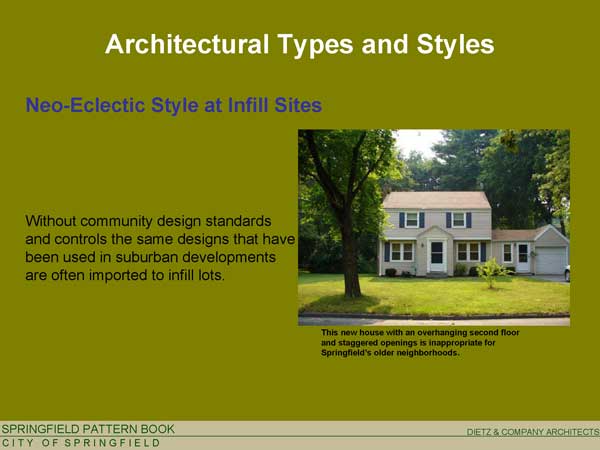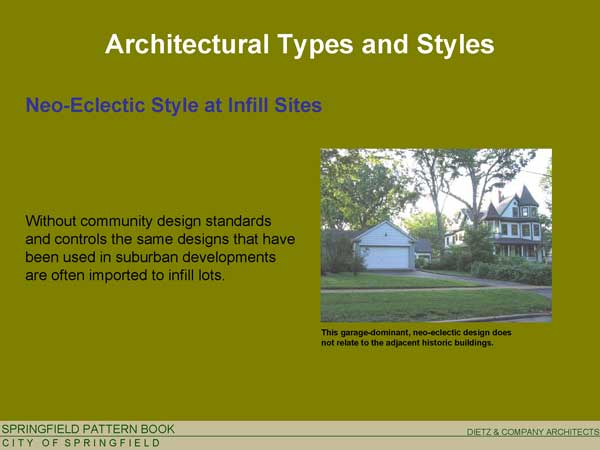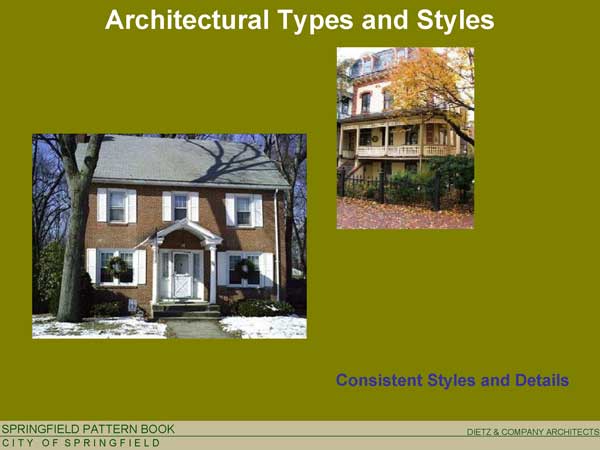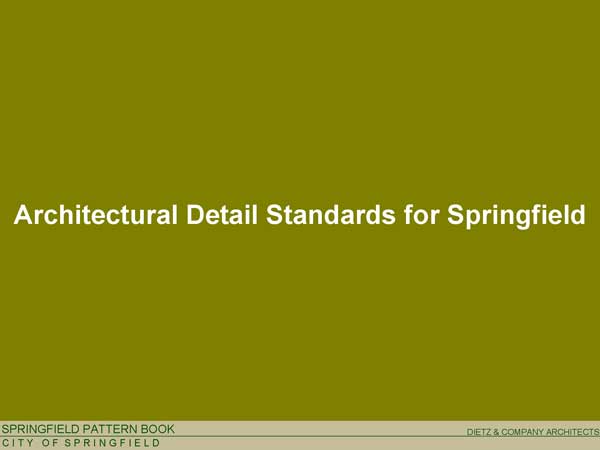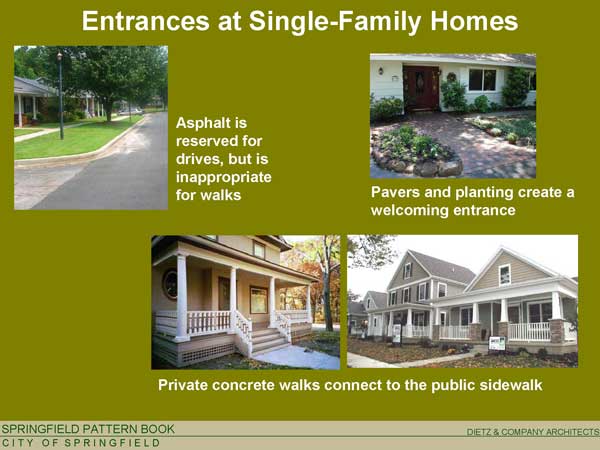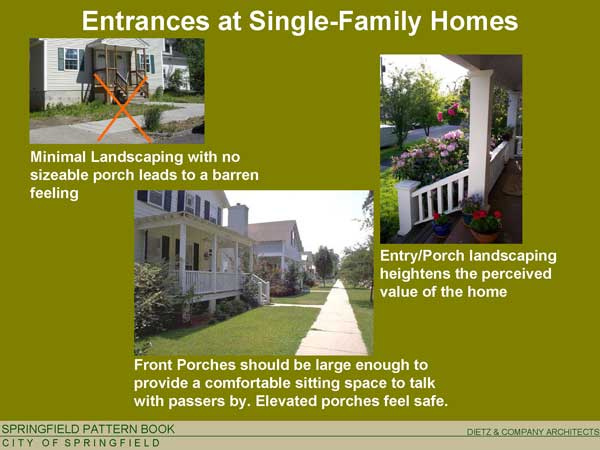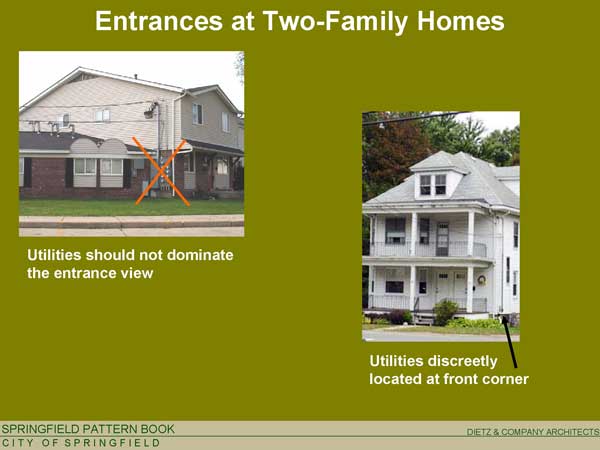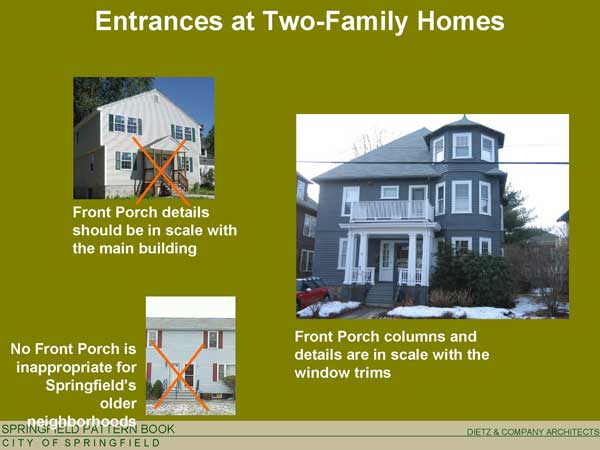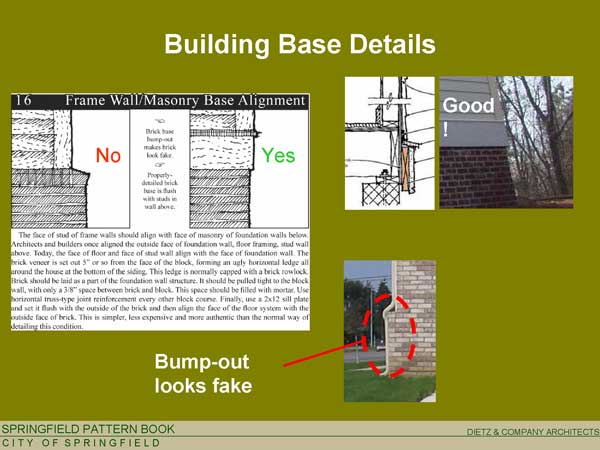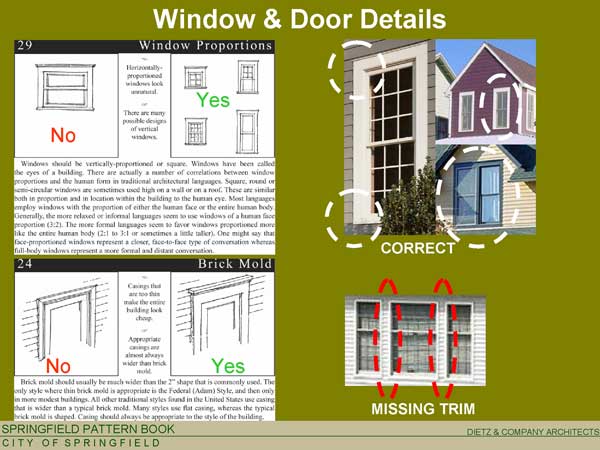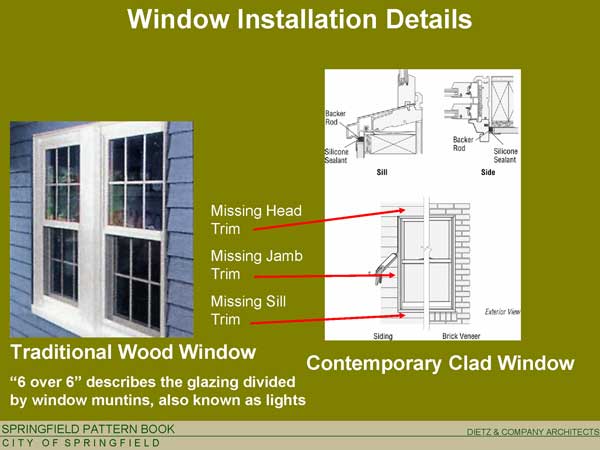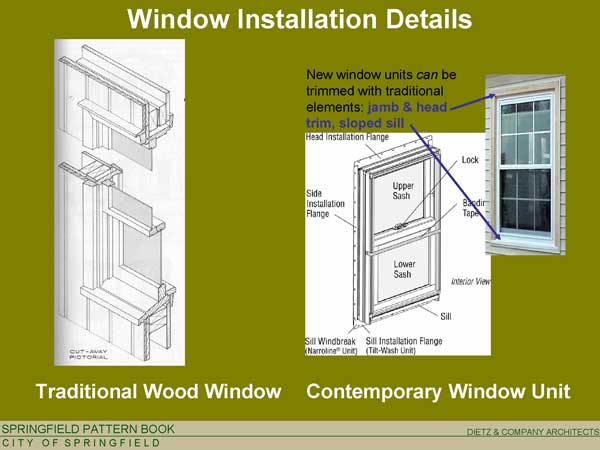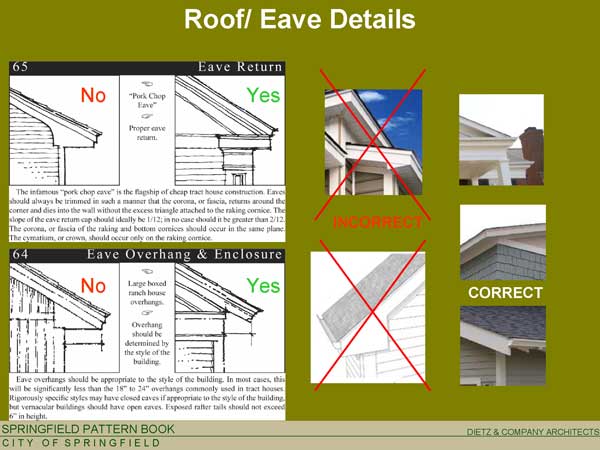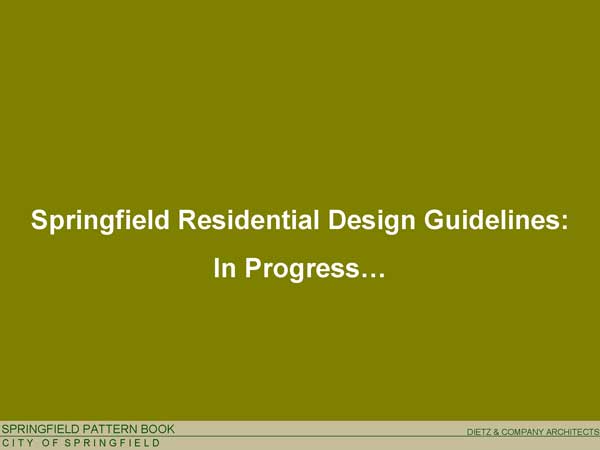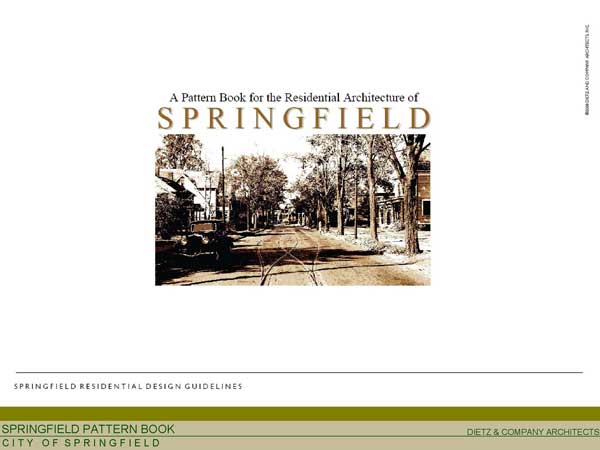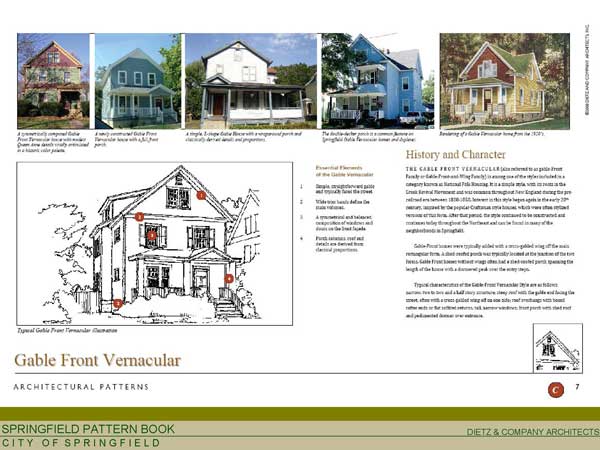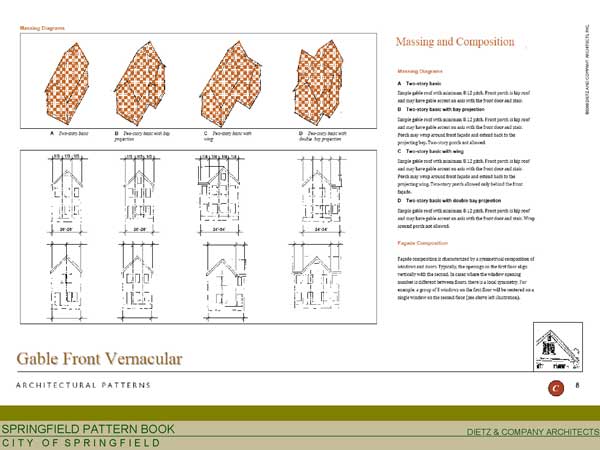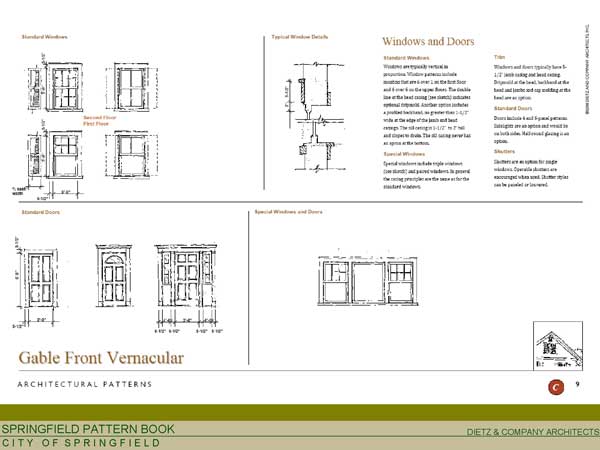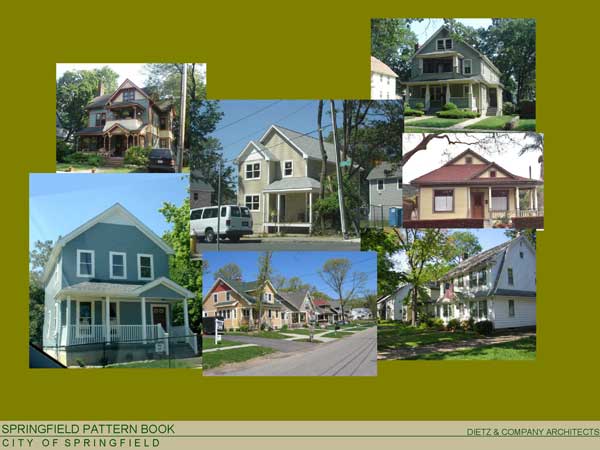 See also:
Notre Dame Urban Design Studio Project Slated for September 7-13
This "design festival" is intended to be an enjoyable way of engaging
people in a continuous interactive process running from September 7-13.
The goal is to generate excitement about urban design and
sustainability, offering opportunities for public participation,
feedback, and informal give and take.
Grasping the Sustainable Northampton Vision: We Need Pictures
[James Kunstler:] Traditional town planning produces pictorial codes that any normal
citizen can comprehend. This is democratic and ethical as well as
practical. It elevates the quality of the public discussion about
development. People can see what they're talking about. Such codes show
a desired outcome at the same time that they depict formal
specifications. They're much more useful than the reams of balderdash
found in zoning codes.
Our Column in Today's Gazette: The Hidden Risks of 'Smart Growth'
Smart growth-related problems have been seen in a variety of locales.
Bozeman, Montana (population 35,000), is similar in size to Northampton.
Steven Greenhut, a columnist for the Orange County Register, is critical of its Portland-style growth controls:
Creating unattractive and high-density projects in a place
awash in open space only pushes people farther out into the
countryside. In Belgrade, eight miles away, one finds market-driven
suburban-style subdivisions. That city does not have many restrictions,
and those who cannot afford Bozeman or who want a bigger place simply
move away, thus promoting the sprawl that Smart Growthers are trying to
stop…
Condo Monotony: The Future of Ward 3?
The Condos at Bixby Court: A Closer Look
Pictures of Northampton Streets at Various Densities
Portland: A Photo Tour of Spiraling Densification
Portland Suburb Successfully Staves Off Densification
Scrape-Off Redevelopments Provoke Backlash in Denver Neighborhoods
Energy Intensity Less in Single-Family Homes Than High-Rises