Here are pictures from tonight's meeting of the Police Station Building Committee showing Northampton's proposed new police station. The Republican quotes comments from the public here. We will release a video of the formal portion of the meeting tomorrow.
The designers caution that the color renderings are a few weeks out of date. The Gothic Street wall of the parking garage, for example, may now incorporate brick elements in the concrete.
Here is the front entrance of the proposed new station on Center Street: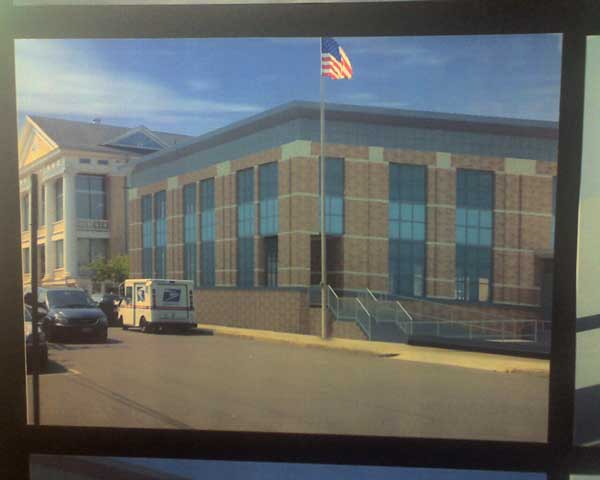 Center Street view: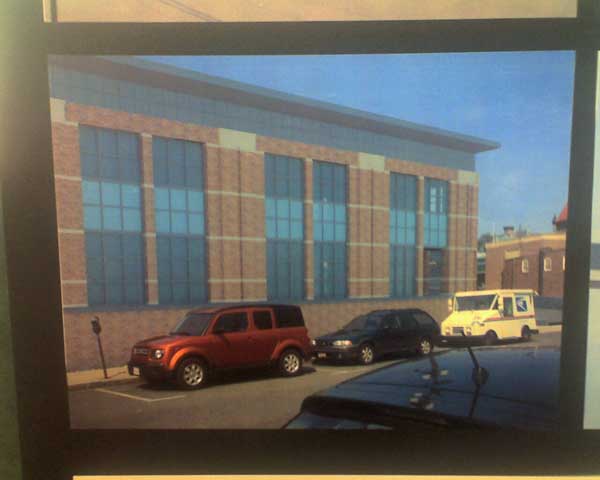 Another Center Street view: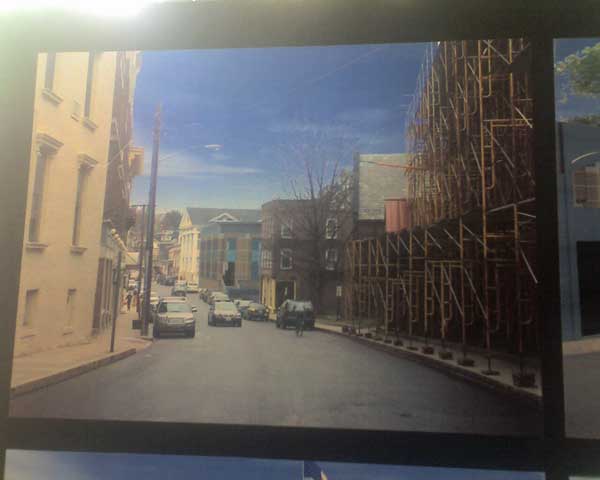 Exterior of parking garage as seen from Gothic Street (note no cars are shown in the garage):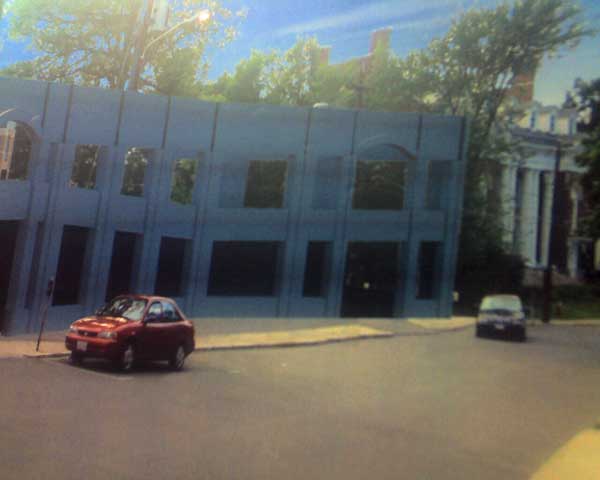 Schematic of proposal: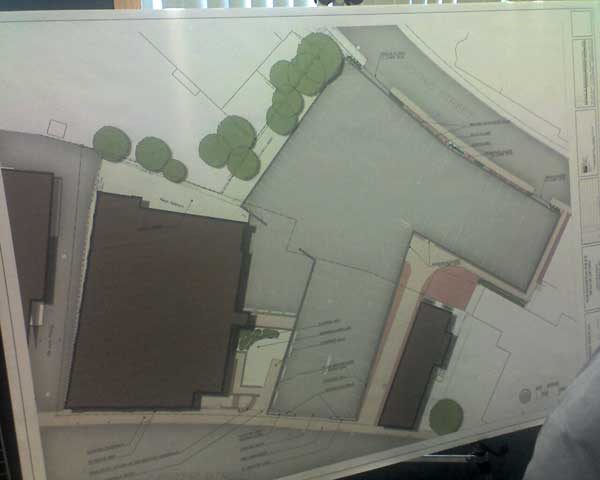 Two aerial views of the new police station and parking garage, showing how the structures fit into the land which slopes down from Center Street to Gothic Street: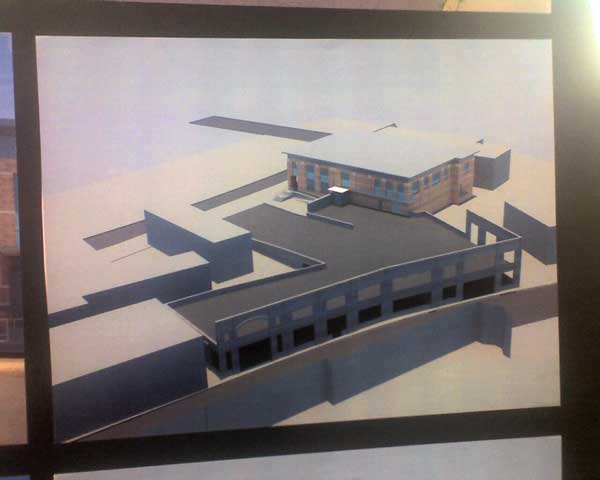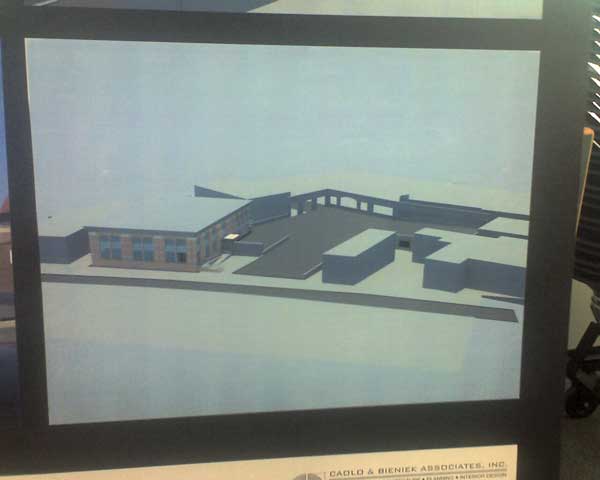 By way of contrast, here is the existing police station:
See also:
Police Station Building Committee
August 20: New Northampton Police Station to be Presented
Northampton Police Department, Massachusetts: Needs Assessment & Facility Master Plan (PDF, 2005)
The Northampton Police Department has outgrown its current facilities on Center Street [12,000 square feet]. The forty-year-old
building no longer meets the space, operational or security needs of the Department….
To meet the increasing needs of the city we have estimated that total police staffing (not including
dispatchers) could reach or exceed 80 by 2030 (an increase of 25 to 28 percent, or about 1 percent per
year)…
To meet 25-year accommodation needs for a department of up to 80 members (up from 62 currently) a
facility of around 31,500 square feet is required, including an indoor firing range and small police garage…